A sample of work by audio producer Tiffany Cassidy.
I produce (and sometimes present) many narrative-style journalistic podcasts and also produce individual soundscapes, documentaries and packages.
Climate Fight: The world's biggest negotiation
I produced a five-part podcast series on climate negotiation for The Conversation. In part 5 we take you behind the COP26 negotiations in Glasgow. There, 197 countries with different needs meet to decide the future of the planet. And there's no vote. All issues must be taken by consensus. How did this come together to decide the Glasgow climate pact? That's in episode 5.
Listen to the five-part series here
.
Narrative History Series, BBC Radio 4
I produced half of the series "Torn", which unpicks the hidden histories behind what we wear. Listen to episode 8 here, which traces the history of the mini skirt.
Listen to the full series here
.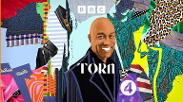 Torn-20220831-Miniskirt.mp3
Age of Extinction podcast episodes, The Guardian
I produced special Age of Extinction episodes for The Guardian's Science Weekly. In part one of this two part series we learn about the lesser known victims of wildlife trafficking.
Listen to part 2 here
.
Radio Documentary, BBC World Service
The septuagenarian Gerald Stratford is the internet's wholesome escape. His gardening posts on Twitter bring people happiness during the pandemic. Hear his thoughts on love, fame and fulfilment.
Listen to full BBC Outlook episode
.
MP3 BBC Outlook-Gerald Stratford-Tiffany Cassidy.mp3
Radio Report, Romania, CBC's World This Weekend
Protests erupt in Romania over developments from a Canadian-listed mining company. Environmental and political concerns stall the development in the village of Rosia Montana.
CBC The World This Weekend Romanian Gold Mine.mp3
Reporter Interview, The World from PRI
A report on the world-leading Oxford coronavirus vaccine trial, giving an update on the science, the discussions around vaccine distribution, and a behind-the-scenes look at being a participant in the trial.
Oxford Vaccine Trial-Reporter Interview on The World from PRI.mp3
A soundscape recorded at a mass singalong to protest the destruction of a heritage building.
Soundscape-Mass Singalong-Tiffany Cassidy.mp3
Audio producer in Oxford, UK available for:
Podcast production

Tape Syncs in Oxford and Oxfordshire
Editing (ProTools, Audition, Reaper)
Tiffany Cassidy is a freelance journalist based in Oxford, UK.
Tape Sync Oxford, Audio Producer Oxford, Podcast Producer Oxford