When covering the environment, I look at each story from multiple angles, such as scientific, historical, and cultural. T
he science has no relevance without including historical and human impact perspectives. Within the science
, I look at both climate and biodiversity and how those interact.
I try to keep in mind the scale and interconnectedness of the beat. This means not only covering the urgency to act, but covering what actions are being considered, who is getting to decide those actions, and what those actions mean for people and the rest of the planet on the scales of both a few years to hundreds or thousands of years.
I use similar thinking when covering science and approaching journalism as a whole. Here are some stories I wrote/produced and that I still think about often.
Climate Fight: The world's biggest negotiation (The Conversation)
A lot happens at "the COPs" (the Conference of the Parties climate conferences that happen each year). Countries will use the week to make environmental announcements they've already decided on, and businesses will throw events to attract journalist eyes to their new technologies. But the most important part of the meeting is what's happening behind closed doors: a negotiation between 197 countries about how they will tackle a crisis that can only be tackled through international cooperation.
What stands between curbing a climate crisis and not, and delivering justice for the most affected or not, is this negotiation. And that means the future of the planet relies on everything influencing that negotiation: which countries have more or less to lose, which negotiators can survive on little sleep, and even the quality of the food at the hosting venue.
Episode 5 of Climate Fight gives a unique behind-the-scenes look of the COP26 negotiations in Glasgow, from interviews with a Palestinian negotiator, to recordings from the plenary room on the final day representatives tried to salvage a deal, to insights from a negotiations expert.
Episode 3 of the Climate Fight podcast explores an under-discussed aspects of the climate crisis: the climate and class.
Growing up on the Canadian prairies, I would often hear complaints about truck owners from the class of people who take international flights every year. When I was completing my master's in Environmental Policy in Paris, the yellow vest protests broke out over concern of a carbon tax disproportionately impacting rural people, and my professor summed up the cause as "the French don't care about climate change".
Class dictates who decides green policy, who feels its impacts and who pollutes the most. This podcast explores a controversial coal mine in northern England, the people who live there, and what a "just transition" climate policy might look like, where we get away from fossil fuels without leaving the working class behind.
In
this personal essay
, I wrote about my experience as a test subject in the Oxford/Astrazeneca vaccine trial, and explored what it meant for my place in the world.
Science is always political. Science is always bumping up against ethical questions. And it's always undertaken within imperfect conditions.
With this story I hoped to show the human process of science. The more people who read about these questions and how they influence major research in our lives, the more democratized the scientific process can be.
This was a proof of concept piece: if a medium were designed specifically for people with low vision, what would it look and sound like? You can
explore the story
through different modes, the main one providing sound, pictures and text.
The team of people working on it from The Guardian, Google, and the Royal National Institute of Blind People put together this
Accessibility Notebook
on why this story looks and sounds the way it does. The notebook has tips for making journalism accessible, from visuals to writing. For example, when writing alt tags, consider what's really important for the reader to take away, rather than just slapping on a description that doesn't enhance the experience for those using screen readers.
This was a one-off project where I produced the story, but many people are actively working on ways to make journalism more accessible.
This writeup
by Johny Cassidy goes into the dangers of not making information accessible to blind audiences, and the challenges to implementing change.
Torn: Mauve Mania (BBC Radio 4)
This podcast episode follows the history of synthetic dyes and their negative environmental impact. My favourite quote in this piece is from
Kassia St. Clair
: "History is littered with examples of inventions that
seemed
like they solved problems." Synthetic dyes at first seemed like an environmental solution -- purple dye was difficult to come by, and it came from a mollusc that people were driving towards extinction.
This historical context has so much relevance today, in an era when "sustainability" and "green solutions" are buzzwords that can attract massive venture capital and make people rich, whether or not their creators have thought through their decades or centuries-long impacts.
The story profiles
Natsai Audrey Chieza
and she shares the specific questions she's asking herself as she embarks on bacterial dyes and tries not to repeat the mistakes of the past.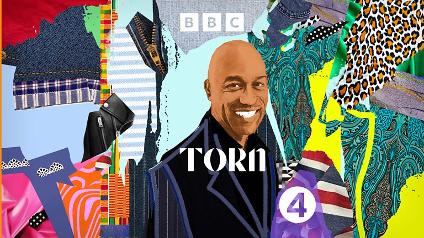 Torn-20220825-MauveMania.mp3
Age of Extinction podcast episodes (The Guardian)
On the surface this story feels very niche: it's about how we "describe" species; that is, what steps do we take to determine when plants/animals/fungi are different species from each other and how related they are to each other? It's not a simple question, and could have significant impact. Today species are being driven to extinction before we've even discovered what they are.
Paul Hebert founded the DNA barcoding approach, which provides unprecedented speed and volume to describing species. In the podcast, scientist Michael Sharke describes the first time he used it: "
I feel, I think, much like someone who's discovered some sort of spiritual thing."
But there is some resistance to this approach. People often think "environmental action" is separated into "action good" and "stagnancy bad". But within all environmental actions there's a debate about whether it's the right approach to take, and what the implications are today and for centuries to come.
In this case, a lot of the debate is over whether we value precision and detail in describing species, or speed to describe as many species as quickly as possible.
And at the root of these concerns are the questions science journalism should always ask: What is the end goal of the science we undertake? And what values are driving those goals?
Her Father's Land (Independent Documentary)
This documentary follow
Sylvia McAdam Saysewahum, one of the four founders of Idle No More, one of the largest Indigenous-led environmental protests in history.
Protests are awkward stories to cover -- the action is people marching in streets, but the issues are physically elsewhere. This documentary doesn't cover protesting, but Sylvia visiting Big River First Nation where she grew up. It reveals her connection to the environment and why she's invoking Indigenous laws to protect land and water. Sylvia says: "The Europeans have their books. My people have the land."
This was produced as a student documentary. It won the Best of Saskatchewan award at the Yorkton Film Festival.